So you just got engaged and the time has arrived… PLANNING. No doubt wedding planning can be overwhelming. But this checklist was designed to make sure everything gets taken care of so that you get to enjoy your day without a worry in the world.
You've dreamed about this day forever, so let's make it happen seamlessly.
FIRST THINGS FIRST.
*Take a minute right now. Seriously. Breathe it in. You're marrying your bff, and getting to plan a wedding is a privilege. Also, if you're not exactly on these timeline markers, it's gonna be okay. This is meant to be a guideline to help set you up for success – not freak you out more. Also – THIS IS EXCITING!! You finally get to hire those vendors you've been eyeing and make all the dreams come true. Alright, let's get to it.
(And a PSA to all my couples planning a wedding in less than 12 months, you're totally fine. Just take this timeline and condense it however it makes sense for your timeline).
12 MONTHS OUT
Choose a date (or a few you're interested in)

Chat about budget + reflect on what the most important pieces of your wedding will be

Make a Pinterest board and decide on a wedding style (Boho, editorial, natural, etc.)

Make your first draft of a guest list

Research ceremony + reception venues

Start gathering a team of wedding pros

Engagement photossss hello!!

Choose your wedding party if you're doing one

Create wedding website

Browse Save the Date designs

Start swooning over dress and veil styles if you're a dress-wearer
11-10 MONTHS OUT
Hire those dream vendors!! Don't let 'em get away!

Reserve ceremony + reception venues

Purchase dress, veil, undergarments, etc.

Choose bridal party attire so your squad looks fire (click here for some inspo!)

Book officiant

Send Save the Dates
9-8 MONTHS OUT
Find hotel options at different price points for out of town guests + put it on your wedding site

Browse official invitation stationary

Refine the guest list (sorry great aunt Linda twice removed)

Create registry! Did somebody say Targét?!

Start planning honeymoon (the real reason we're doing all this)
7-6 MONTHS OUT
Reserve rentals

Book transportation to and from venues

Research hair and makeup styles

Meet with officiant/discuss ceremony

CAKE TASTING 🙂

Order official invites and thank-you notes

Purchase wedding bands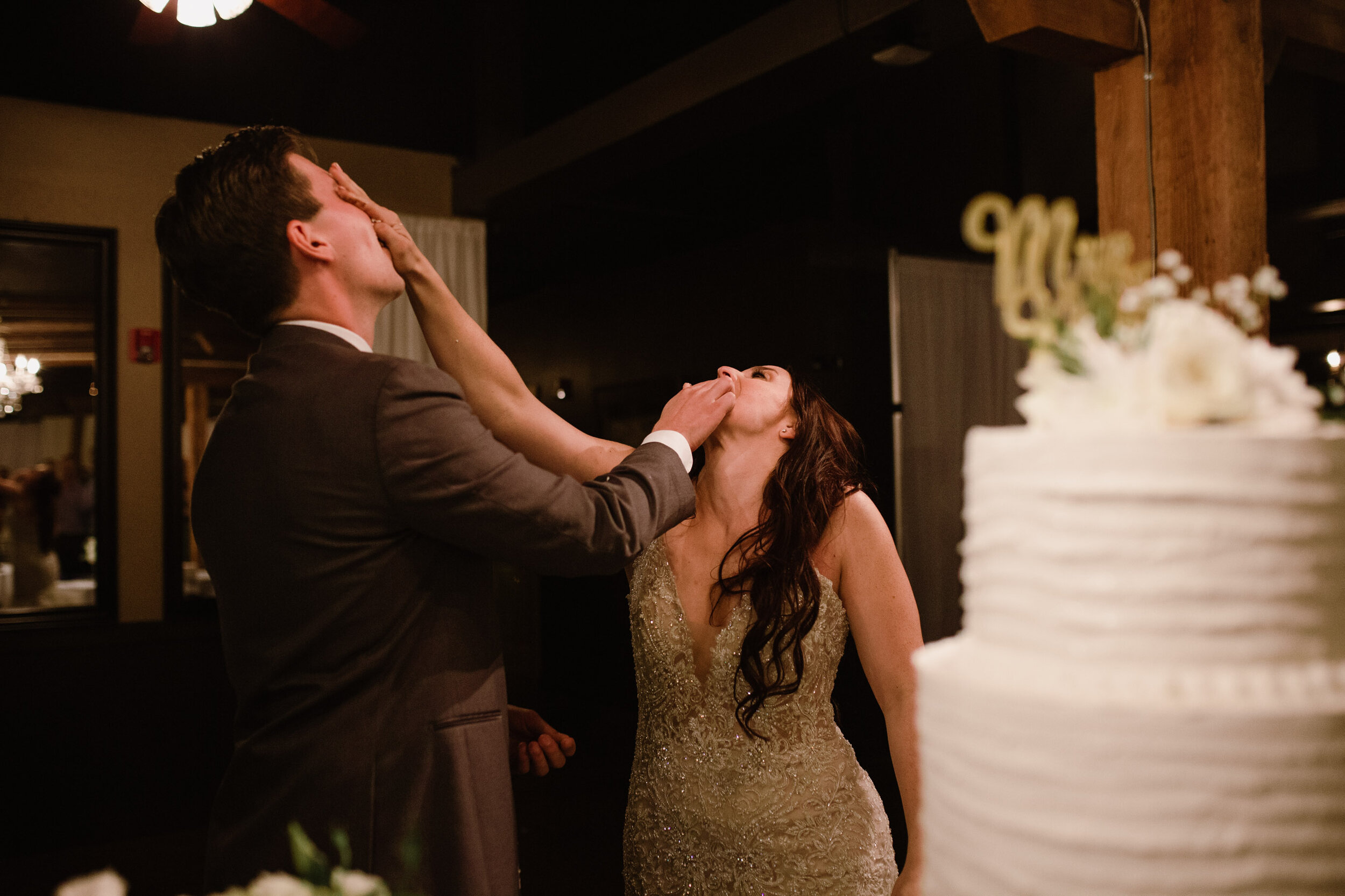 5-4 MONTHS OUT
Place order for wedding cake

Meet with florist/go over vision

Schedule dress fittings

Book honeymoon flights + hotels

Book room for wedding night

Prepare playlist for DJ/band (all bangers, please)

Finalize guest list

Make rehearsal dinner guest list

Book rehearsal dinner venue

Order rehearsal dinner invitations (or invite them the old fashioned way of texting)
3 MONTHS
Hair + makeup trial

Finalize ceremony details (any readings or special elements)

Final honeymoon planning/get documents in order

Plan reception seating

Purchase serving pieces, guestbook, flower basket, ring bearer pillow if needed

Finalize your menu with caterer

Order menu cards

Order prints of your engagement photos if you want to have them on the wedding
2 MONTHS
Mail invitations

Start drafting vows

Review ceremony details with officiant

Finalize seating arrangements

Buy wedding party gifts

Final fittings for wedding party and parents

Create timelines and send to vendors, officiant, and wedding party

Start getting excited!!!
1 MONTH
Final dress fitting!

Pick up marriage license

Confirmations with all vendors on timing

Confirm honeymoon details

Pick up wedding bands

Order wedding programs

Start writing thank-you's as the gifts start coming in

Make sure you're adding in lots of self-care this month. Yoga, baths, journaling and reflecting. Remember, all of your vendors and people got you.
2 WEEKS (OMG)
Start breaking in your wedding shoes!

Make arrangements for care of plants + pets while honeymooning

Follow up with guests that have not RSVP'd

Final guest count to caterer

Final playlist-calls to DJ/band

Get haircut/freshen up color if you need to

Update registries

Send directions to wedding day drivers

Delegate someone to return tuxes, rentals, and tend to wedding dress
ONE WEEK
Prepare wedding day emergency kit

Give photographer + videographer "must have" shot list

Prepare final payments and cash-tips to vendors

Lay out wedding clothes and accessories/pack for honeymoon!
DAY BEFORE
Treat yourself to mani/pedi (massage even??)

Enjoy your rehearsal dinner and all the love around you

Go to bed early (and try not to drink toooo much to avoid feeling puffy and hungover the next day
WEDDING DAY
Eat a nutritious breakfast with your pals

Maybe do an early morning jog or workout class with your friends to get the wedding jitters out (plus that endorphin glow ayy!!)

Drink water

Lay out all items/trinkets you want captured by photographer

Steam dress

Give officiant fee and wedding bands to best man/whoever is appropriate

Exchange notes with fiancé

Relax. Smile. Breathe. Take mental snapshots throughout the day. And soak it all in.
POST-WEDDING
Ensure all rentals have been returned

Send thank-you notes

Talk to your photographer about designing an album + ordering prints!
That wasn't too bad, was it?! Okay yeah, it's still a little overwhelming. But don't be afraid to delegate tasks to family and friends that want to help, and to split the tasks fairly between you two. You got this. And it's all gonna be so worth it.
Pssst, Pin this to your wedding planning Pinterest board to reference again and again!